GroPro - The Worm Farm Vertical Planter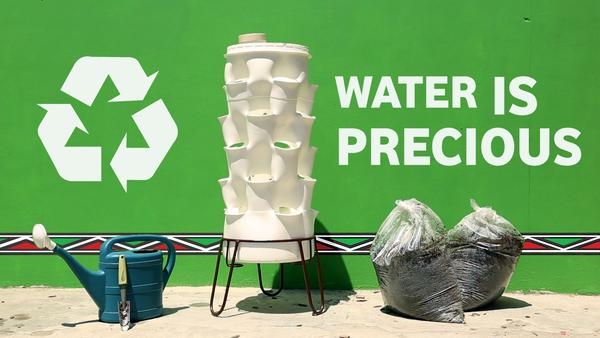 Born out of the Cape Town drought, the GroPro system is extremely water-efficient.
With 25 pockets and planting space on top, the GroPro utilizes anywhere between 3-5 liters of water for 28 plants per watering.
This is extremely difficult to beat.


Place scraps from the kitchen into the inner cylinder to keep your red wriggler worms fed. Worm castings/worm excrement will slowly build up there and is extremely nutrient rich.
Each time you water, these nutrients will escape with the water and leave via the drainage holes at the base of your GroPro.
Collect and recycle and watch your plants flourish!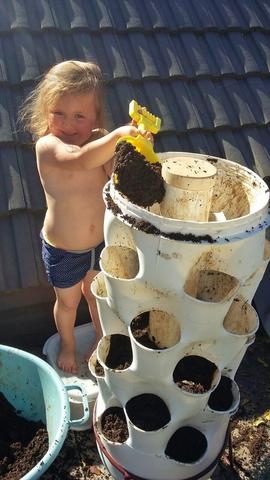 The GroPro is a great way to educate kids on basic natural processes and get them more invested in the garden.. and who knows, maybe even get them eating more veg!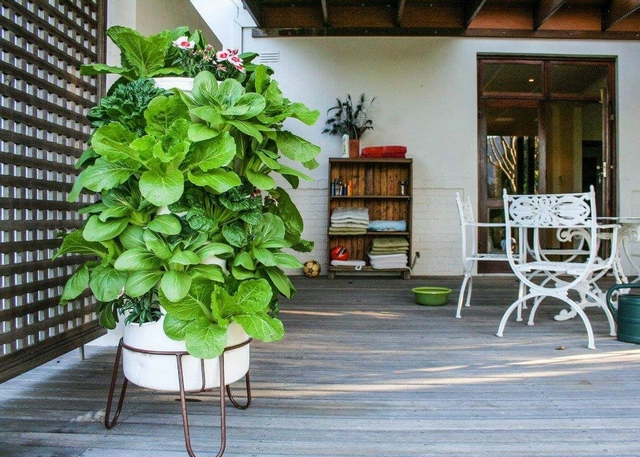 NOT JUST A WORM FARM
Gardening made easy. Water and space saving. Organic. Beautiful.
Whether you feel you have more than enough space for a vegetable garden or not, the ease and simplicity of all your herbs right outside the kitchen door is too fantastic.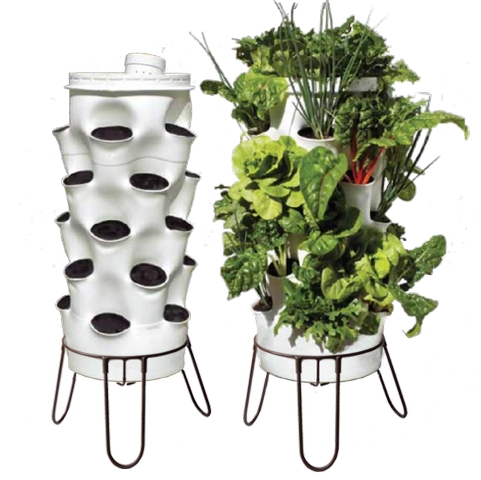 A lot of the fun connected with GroPro is enjoyable experimentation. Every growing environment is different - with varying soils, light and moisture conditions - and every plant is different.
Have fun and see what works for you and your growing space!